2021 3MT® Competition Winners
---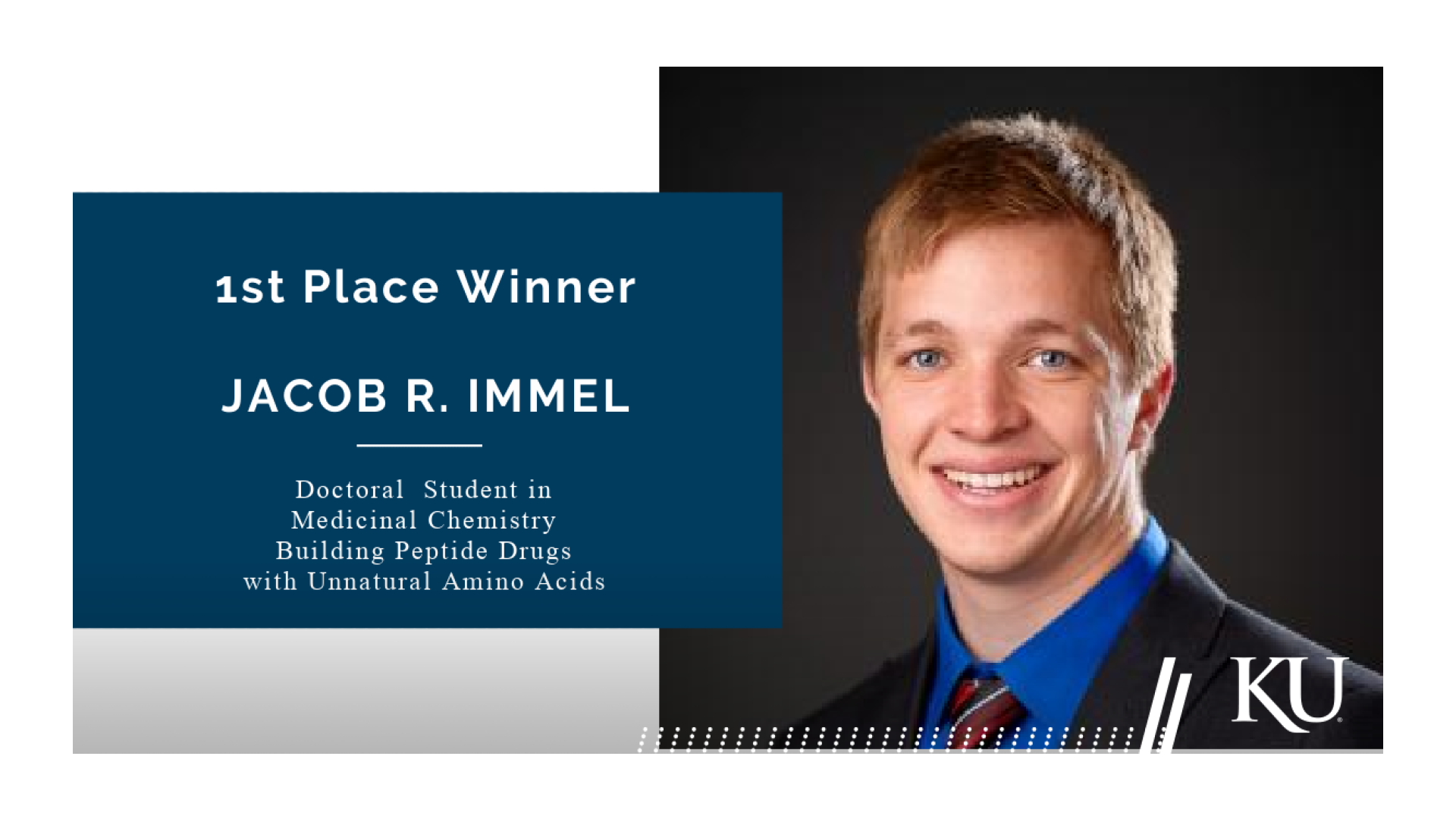 1st Place Winner | Jacob R. Immel
Jacob Immel is a 2019-2023 Self Graduate Fellow pursuing a Ph.D. in medicinal chemistry from the University of Kansas. In 2018, he received his B.S. in chemistry from Southwest Baptist University in Bolivar, MO. After completing two summers of research at the University of Missouri as a Steven's Summer Research Fellow, Immel discovered his passion for research. Now he seeks to combine his love for chemistry with his passion to improve the quality of human life through the study of medicinal chemistry. His research investigates the development of new methods for synthesizing peptide therapeutics with the goal of treating HIV and small cell lung cancer. Immel hopes to lead a research group in the future that develops novel therapeutics for the advancement of human health.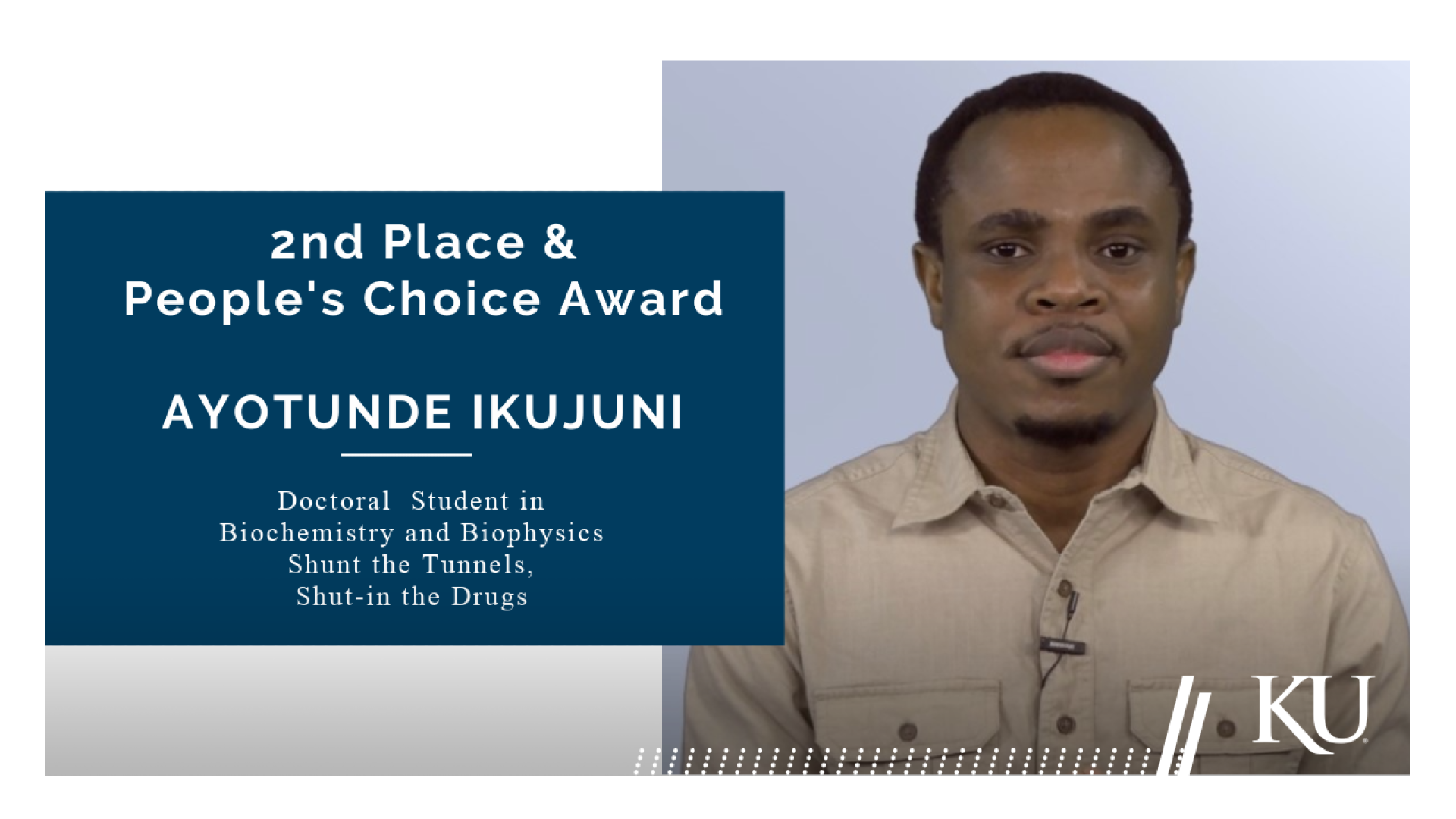 2nd Place & People's Choice Award Winner | Ayotunde Paul Ikujuni
Ayotunde Paul Ikujuni is a pursuing a Ph.D. in biochemistry and biophysics from the University of Kansas. He completed his B.S. in biochemistry from the University of Lagos in 2014 and his master's degree in the same area in 2017. His research focuses on characterizing the folding pathway of outer membrane component of antibiotic efflux pumps in order to discover better approach to inhibit efflux pumps assembly and make resistant bacteria more susceptible to antibiotics.